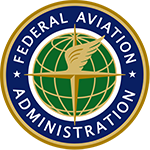 March 03, 2020
MARTEK IS AWARDED CONTRACT WITH FEDERAL AVIATION ADMINISTRATION (FAA)
Martek Global Services, Inc. was awarded a five year contract to support the Federal Aviation Administration (FAA) Logistics Support Services program, which is responsible for supporting the management, oversight, and disposition of all FAA real estate and Capital Improvement Projects (CIP). The primary areas of focus include strategic portfolio management, lease negotiations, financial modeling, and space design and planning in order to ensure efficient and operationally focused leases and facilities. Martek will provide these services on a nationwide basis at seven locations across the United States.
Douglas Knight, Martek's President, stated "We are fortunate to have the opportunity to support a mission critical customer by providing services that are our core competency and reflect the basis for Martek's founding."
"It is very exciting and fitting for Martek to support these critical real estate needs of the FAA. Our founding business concept and principal was based on holistic and effective real estate solutions that greatly impact our customer's mission. This is an extremely proud moment for us as a company," said Mark Tornillo, CEO & Founder.
About Martek Global Services
Since 1996, Martek Global Services has been a leader in integrated strategic and tactical solutions in real estate, healthcare, facilities, and professional services for federal government and commercial customers nationwide. Martek provides a full suite of services such as real estate development to include fully outfitted build-to-suit facilities, facilities management, retrofit, and renovation, healthcare facilities support, and litigation support, program management, and acquisition support services. 
For more information, visit www.martekglobal.com