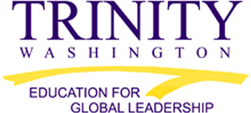 December 24, 2019
MARTEK PARTICIPATES IN PANEL DISCUSSION AT TRINITY WASHINGTON UNIVERSITY
Martek is delighted to support graduating seniors at Trinity Washington University, Washington DC, as they navigate the transition from university life to a professional career by participating in a small panel discussion detailing experiences surrounding managing finances, entering the work force, growing professionally, and the associated challenges.
This panel provides students the opportunity to learn more about how to prepare for life after college, as well as connect students with early career professionals. 
Martek actively supports our leaders of tomorrow by giving back to the community. Megan Tarr of Martek, who participated in the panel adds "utilizing relationships and expanding your professional network is one of the many ways to succeed in this dynamic workforce. Sharing experiences and providing insight into challenges bridges the gap between college and jump starting your career." 
About Martek Global Services
Since 1996, Martek Global Services has been a leader in integrated strategic and tactical solutions in real estate, healthcare, facilities, and professional services for federal government and commercial customers nationwide. Martek provides a full suite of services such as real estate development to include fully outfitted build-to-suit facilities, facilities management, retrofit, and renovation, healthcare facilities support, as well as litigation, program management, and acquisition support services. 
For more information, visit www.martekglobal.com